Workshops: "If not now, when?"
June 29-July 1, 2018
Anna Twinney: Update coming soon!
This was 2017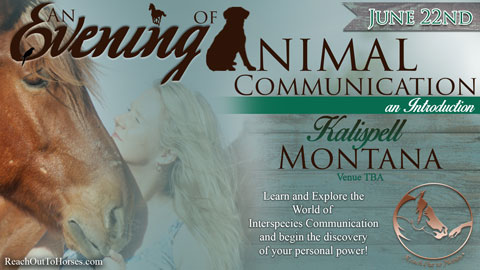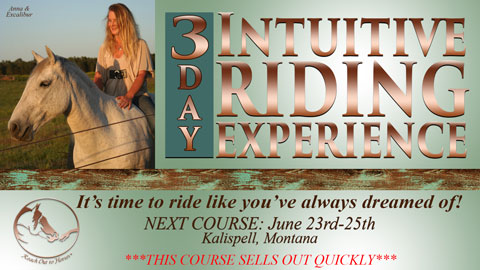 GGR 2017 Workshops:
Classes, Workshops will be posted in November 2017! Our Arena is being rebuilt!
View classes you've added to cart:
"Animals and Young Living Essential Oils- Introduction to Modality Basics"
A wellness session includes Animal Communication & the art of evaluating issue areas on your horse. A treatment session to induce overall health benefits followed by Raindrop Treatment
Identify discomfort areas via simple technique.
Identify Animal communication - answers to your questions directly from your horse.
Treatment you can do yourself using different modalities - Essential oils, pressure points, energy healing and red light/ cold laser therapy based on discoveries.
Wrap up the day with a quick Raindrop Treatment on a dog and a horse
Dates Offered:
See Calendar 9 am – 4 pm Cost: $35 (Potluck 12-1 pm)
"Toolkit for Equine Connection"
Clicker training- steps to success - refining conversation with the horse - 2 exercises in preparation for body work
Daily massage technique for wellness you can do yourself with your horse includes technique for clearing Lymph nodes (runny eyes and edemas)
Colic Relief Acupressure Points
Reiki Level 1 – Humans and Animals – Course and Attunement
Includes Level 1 Certificate
What is Reiki? and the history of Reiki (originated in India and the East before Buddha or Christ)
Energy – the animal to human connection
Level 1 attunement The symbols, energy centers and hand positions
Perform a Reiki session on yourself (and everyday for 21 days)
A Reiki session on a horse and a Reiki session on a dog.
The power symbol, energy centers and hand positions
Reiki is omniscient-infinite wisdom and knowledge.
Reiki Level 2 – Humans and Animals >– Course and Attunement
(Complete Reiki Level 1 with Nancy) Includes Level 2 Certificate
Level 2 attunement and more advanced techniques!
Additional symbols and powerful ways to incorporate them
Distance healing (we will perform a group distance healing)
Advanced Reiki on the energy centers
A full spectrum Reiki session on each student
A full spectrum Reiki session on a horse as well as a dog.
Essential Oil basics - More advanced techniques -
adding to a wellness session for your dog and horse.
Reinvent the Spark: Remember when...
Your heart was full and totally connected to horses?
Your daughter or son spent all their time with horses but now they've moved on to adult life

and now?...

You feed, care for but worry the horse is not 'being used' and the horse is simply a pasture ornament?
You feel disconnected, can't communicate or don't know how to spend time together at this juncture in life?
Now is a good time to reinvent and rekindle your passion! There is so much more to horses than simply riding... Bring your horse here or I'll visit you.
We will evaluate your combined dynamics, explore the needs and desires for interaction and establish the ability to communicate with each other where you both are in your journey now.
I'll share with you some 'connection bodywork' techniques that enhance emotional, physical, spiritual balance. I'll share tools to establish a deeper relationship between you both, to recognize the smallest of responses and tips to interpret their meaning. I'll guide the plan for moving forward with enriching activities for sharing time, connecting and ultimately discovering - within yourself - a deep and rich inner peace.
Call Nancy today for an appointment 406-756-2327
Toolkit for Tension" Private lesson
Much of the work I do with horses begins with recognizing and releasing tension. Mental, emotional, physical tension can cause all the above and more which results in . Even if we think our horse is relaxed and perfect, there are some things we can do to check their wellbeing and gain a deeper connection.
Recognizing the signs of disconnect to find and create engagement "What am I seeing or not seeing?" In this workshop we'll take a look at your equine partner (and you) to see the signs of contentment, stress, tension, apprehension, checked out - not connected, confidence and lack of confidence, trust and lack of trust. For the horse who constantly moves we'll study their level of patience as well as discomfort, impatience an determine if this is excessive movement simply due to an inability to release tension? The best thing you can do with your horse is to teach them to release tension! Call for an appointment. 406-756-2327
See a short video here
Come join us for an amazing day with your horse!
Nancy has studied horsemanship and related modalities since 2001 and has an innate sense of understanding when connecting with horses. Nancy is certified as an equine massage practitioner, certified in acupressure and essential oils, performs energy work as a Reiki Master, and is currently completing the Masterson Method field course study program and will follow up with the 3 day certification process. See Nancy's educational experience
Workshops by others


Horse Sense Healing - Brenda Westwood...
Annual 3 Day Clinic - Reach Out To Horses - Anna Twinney...
Hosted by GGR and Horse Sense Healing- 3 Day Clinic - Kila and Bigfork MT; June 26-28 2015
Hosted by GGR and Horse Sense Healing- 3 Day Clinic - Kila, MT; June 25-27 2016
So grateful to see this amazing demo of just how good it can be between a horse and a human. This horse assessment was 17 minutes. At the end of the demo Anna states her "evaluation" - essentially what information she gleamed from working with this horse for only 17 minutes. This session was the most amazingly precise and integral work that I've seen - clear, concise, respectful and full of questions, 'asks' and answers. What a conversation to watch!