February 2017, an over abundance of snow and minus 7 temps  – then 39 degrees and rain, then freezing below zero temps again… My arena failed. Due to location and building type – it was not cost affective to repair.
Here is the new building: Contractor finished his part Nov 10th.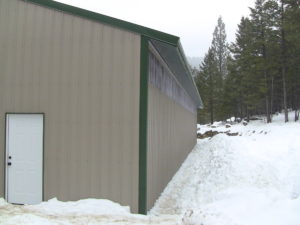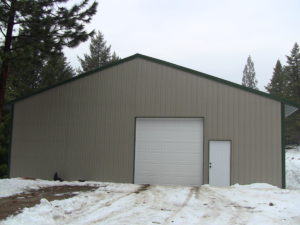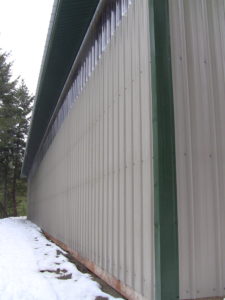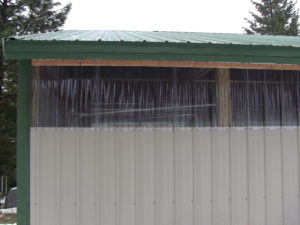 and the inside: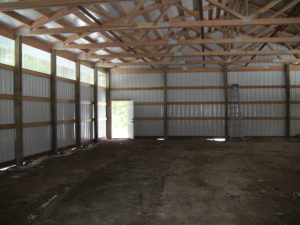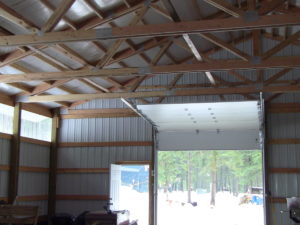 I've added insulation, 2 x 12 x 16′ wall boards – repurposed from old arena, wiring, and lights are next…
Putting the 2x12x16's in place. 2 ways to get the job done.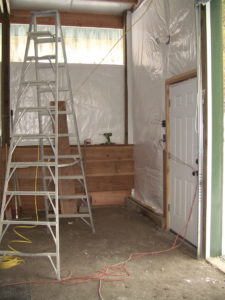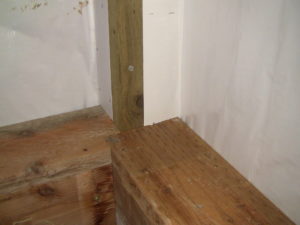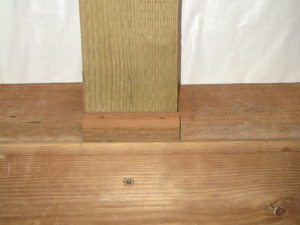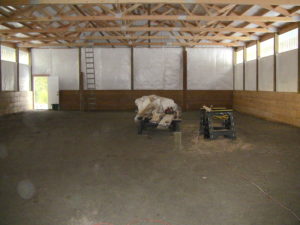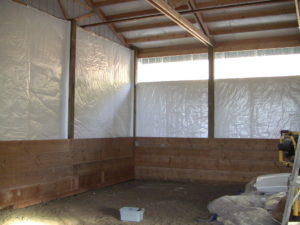 All should be finished in a week or so!