Updated: Steve from PC came out the same day I posted this story. We walked the land and he agreed the problem is extensive.
I was not satisfied with the results of our conversation so I called the county weed department. I just got a call back saying that PC will log the land and Steve agreed they will spray the weeds this Fall. PC, The weed dept and I will follow up with landowners to be sure all is well.
Original post:
Plum Creek – Hwy 2 office in Kalispell MT – Steve
Steve Since you didn't call back or come out as promised- here is the knapweed and spruce budworm that I wanted to show you.
Will Plum Creek please take care of your Weeds and Spruce Budworm? My neighbors and I simply can't manage our land when it borders your unmanaged land… If nothing else – knapweed and Mullein are medicinal – please harvest them for sustainability and income.
The Spruce Budworm just spent 5 years going through this area with only one year reprieve. As you can see- they are back in full force and about to hatch and eat our forest.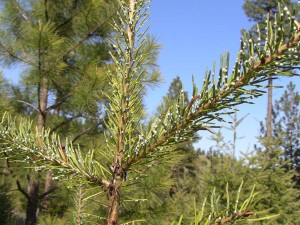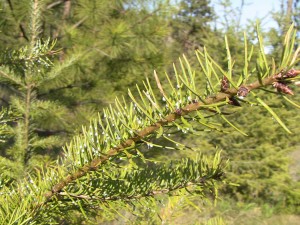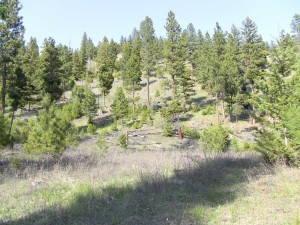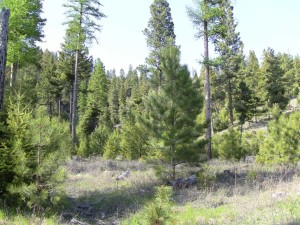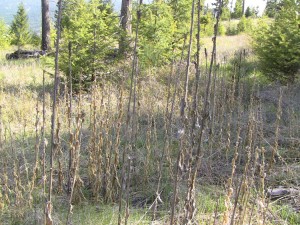 Mullein and knapweed – medicinal or noxious weeds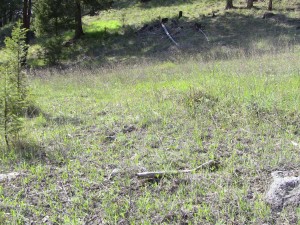 Knapweed new growth and last years flower stem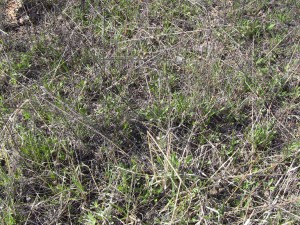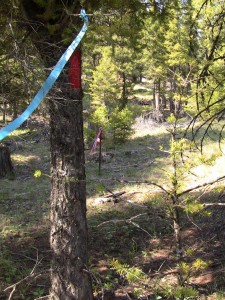 Thanks for listening! – Steve email me!